SketchUp is a 3D modelling software used in Architecture, Constructions, Interior designs, Mechanical engineering, film making and animation related fields. Sketchup software is available in three different versions, depending on the customer's needs, such as Sketchup Go, Pro and Studio.
Beginners should always check the software suitability and learning curve before investing in a software premium package. So software service providers offer 30 days free trial to beginners to show their best features, user interface and other benefits.
If you are looking for the free version of SketchUp software, you are in the right place to find it. Let us now go to the article to see in detail.
Trimble Account
SketchUp software was initially developed by @Last Software for design experts to create 3D content. Then this software was acquired by Google in 2006. Google introduced a free version of SketchUp software with Google Earth and 3D warehouse features.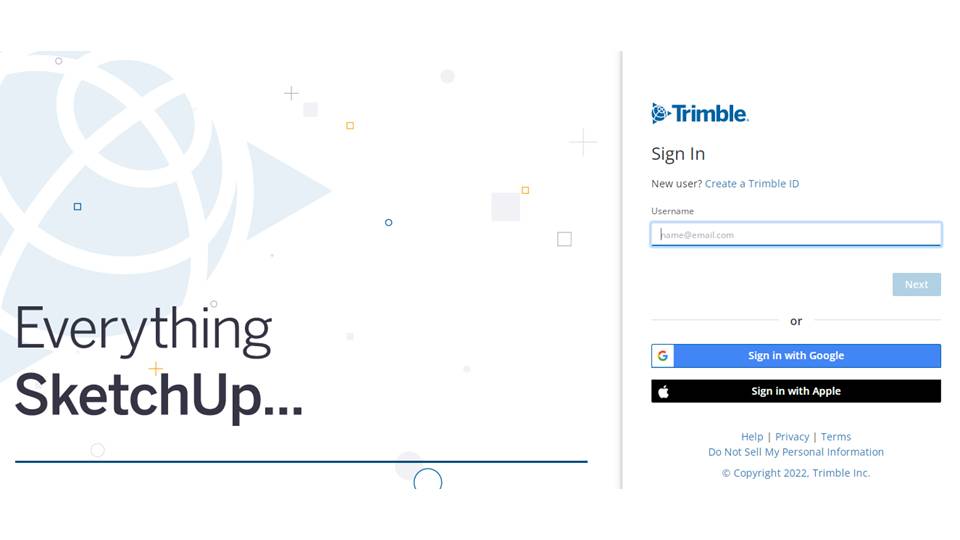 Sketchup modelling software has been owned by Trimble Inc.since 2012.Trimble Offers 4 different versions such as Sketchup free, Go, Pro, Studio to meet customer requirements. You need to create a Trimble account to access sketchup free trials, downloads, purchase offers and other benefits.
Now, let us see the Sketchup paid and free versions in detail.
Sketchup Paid Versions
a. Sketchup Go
Sketchup Go Edition is a paid version that only runs on a web browser or Chromebook connected to the internet. You can access more than 4 million 3D models from the 3D warehouse. Trimble offers unlimited cloud storage for storing your SketchUp project files. Trimble provides Mobile viewer app that helps you to view the 3D models on your smartphone or Tablet.
b. Sketchup Pro
The SketchUp Pro version runs on desktop as well as the latest web browser. Most design users prefer to work on a desktop to create professional work. This paid version allows designers to use plugins and unlimited 3D Models from 3D warehouse. You can use customised functionality to increase productivity and unique workflow in the pro version.
c.
Sketchup Studio
This Studio version is suitable for creating advanced workflows. This version has a V-Ray plugin that allows designers to view real-time visualization during 3D modelling. You can create and export photographic images and animations with the V-Ray plugin.
The above Sketchup Go, Pro and Studio versions are paid versions. You can check the exact price by clicking here.
Sketchup Free Versions
a. Sketchup Free
SketchUp Free is a completely free version and runs on the latest web browser. you must create a Trimple Account to access the free version of SketchUp. This free version has enough basic features for beginners to create their own personal projects.
Read Also : Sketchup – 5 Best Key Features You Need to Know
Trimble offers up to 10GB of limited storage capacity for storing project files .This free version allows beginners to access the 3D warehouse to use pre-built models. This version does not require any installation and can be accessible through smartphone and tablet.
b. Sketchup Make 2017
Most users prefer the desktop version of the software for their project and study. Therefore, Trimble offers the desktop version of SketchUp Make 2017 for beginners at free of cost for their non-commercial projects. The users can able to access advanced tools, 3D warehouse, Extension warehouse (plugin) with this free desktop version. But Trimble has stopped supporting and updating this version.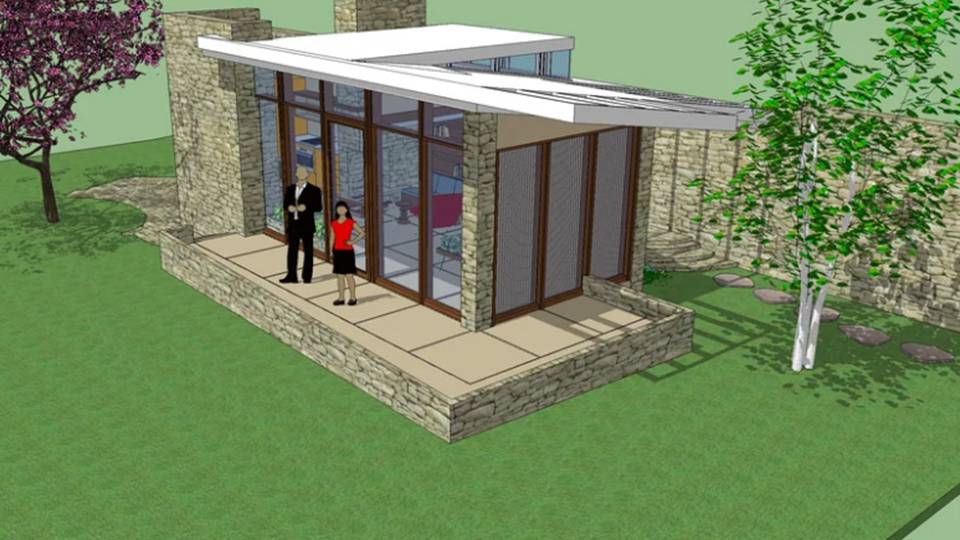 It is a good idea that beginners can use the free desktop version of Sketchup Make 2017 for their personal projects and courses. This Sketchup Make 2017 is available in Windows and MacOS format.
Free Trial
If you want to use the latest advanced tools, you can download the latest version of Sketchup Pro software by clicking here. After installation,Trimble gives 30 days of time period to access advanced tools and features. Then you will need to purchase a license to use it after free trial.
System Requirements
The free web version of SketchUp does not require software installation. It only needs a personal computer with internet connection along with the latest chrome browser.
The desktop free version called Sketchup Make 2017 requires minimum 4GB RAM, at least 2+ GHz processor, and a latest generation AMD graphics card. The system must have 3D class video card with 1GB of memory space that supports OpenGL 3.1 or higher.
Final Verdict
The free web version has basic drafting capabilities that helps the beginners to create simple projects. The desktop version of Sketchup make 2017 is absolutely free to use for non-commercial projects. You can officially download it from the SketchUp website by clicking here.