Best Alternative 2D Animation software for Adobe Animate
Adobe Animate CC is a 2D animation software and was formerly known as Flash. This Adobe Animate software helps the animator to create vector graphics animation for TV serials, movies, online videos and games.
This Adobe animate software is widely used by large studios and professionals for their animation projects. This software offers wide variety of options to make animation quick and easy.
But some studios and animators may be looking for advanced 2D animation software to turn their ideas into movies. So we found best 2D animation software's that is alternative to Adobe Animate CC. Below is a list of 2D animation software's, that helps the animator to get an overview of alternative software.
This Toon Boom Harmony is the best choice for many leading animation studios and professionals. This software offers lot of tools and options to make it the best 2D animation software. The learning curve is steep for beginners, but it is good for professional animation.
This software allows you to import 3D object in 2D environment to make more realistic animation. This software uses inverse kinematic feature that helps you to create advanced cut-out animation quickly and easily.
Features
Advanced brush engine tool

2D and 3D integration

Special effects and camera angles for profession animation

Advanced cut-out animation and traditional paperless animation

Import Multi layer PSD files, bitmaps and export to game engines
Price
Harmony Essentials – $19 per month

Harmony Advanced – $48 per month

Harmony Premium – $90 per month
Moho pro is the more efficient 2D animation tool that helps to complete complex project and saves time from tedious workflow. The Moho pro features a bitmap frame by frame capabilities that allows you to create traditional style animation directly with bitmap drawing tools.
This software supports import of 3D objects and helps to modify the 3D object materials settings and textures. Moho pro has smart bones system that removes distortion around the joints like knees and elbows. This software has lot of options to simplify the workflow and complete complex projects.
Features
Improved bitmap free hand drawing tools

Smart bone feature

editing option for

3D Object Material and lighting

Depth shifting

Preview anmiation and GPU acceleration
Moho Debut : $59.99 / year

Moho Pro :

$399.99 / year
3. Synfig Studio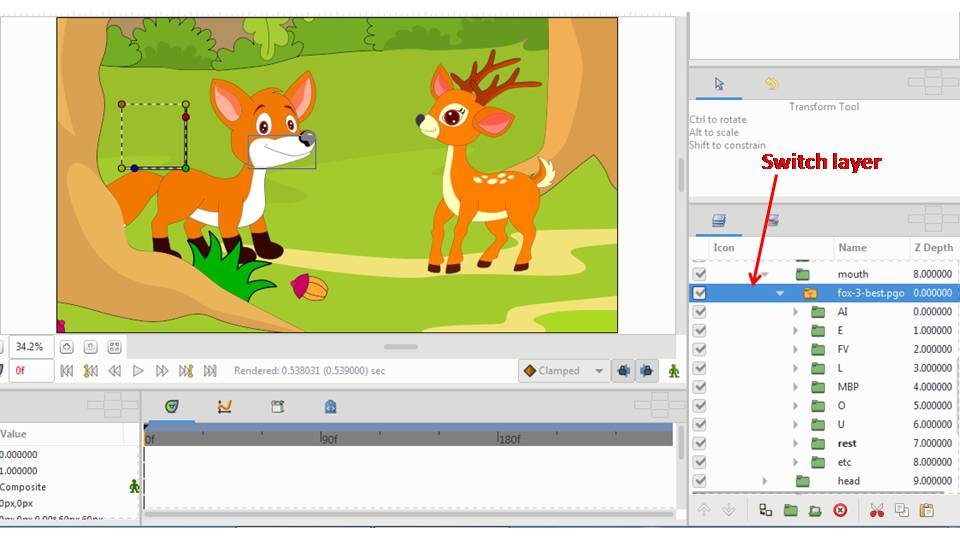 Synfig studio is open source 2D animation software that is suitable for cut-out style animation. This software has simplified User interface that makes it easy for beginners as well as professionals
to understand
. This software uses full featured bone tool to animate bitmap images and vector drawings.
This software uses Papagayo-NG software for lip sync animation and audio background editing. This software has a preview tool to view and verify the animation you have made.
This software offers lot of tools to compete with other animation software's
.
powerful vector drawing tools

Bone feature for cut-out style animation

Lip synchronization and background music addition

Animation Control by Mathematical expression

Supports files from Inkscape, GIMP software's
4. Celaction 2D
The Celaction 2D is the best 2D animation software for creating professional animation. This software is preferred by many animation studios and professional for their animation work. This software has improved rigging system that simplifies the animation process and saves lot of time.
There are 60+ special effects that helps to improve your animation visual with less effort. This software supports import of 3D objects and position easily in 2D environment. This software is preferable for high quality and high volume production.
User defined workspace floating or dockable panels

Supports SVG and PSD files

Global vector pallettes

Fast Rigging

Use multiple Cameras

Render to any resolution or aspect ratio
Studio Edition – $1350

Professional Edition – $949

Professional Edition with Oneplus module – $1599
The above 4 software's are an alternative to Adobe Animate CC and they are best in the class for creating professional animation. We hope this list will help you to choose the best software according to your need.
You can also read the top 10 Best 2D animation software list here.